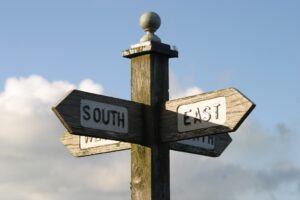 Gestalt resources
Gestalt work is rich and its sources many, some solid and others perhaps less so. First generation gestalt people were foremost practitioners, with a focus on working with clients and teaching and less inclined towards writing and academic research. A number of their students were fascinated by the 'gestalt techniques' (my impression is many new students still are), more than with the theoretical and philosophical foundation. The result is an abundance of references to 'doing gestalt' and 'using gestalt tools', example 'the empty chair' which many other modalities have adopted, without the approach and source necessarily being grounded in gestalt therapy from its origin in Perls, Hefferline and Goodman's founding text "Gestalt Therapy – Excitement and Growth in the Human Personality" (1994). Below are some of the gestalt sources and institutes I enjoy, train with and trust:
www.gestalt.org – The Gestalt Therapy Page, latest news from the world of gestalt therapy sponsored by the Gestalt Journal Press.
www.gestaltitaly.com – Istituto di Gestalt H.C.C. Italy
www.newyorkgestalt.org – New York Gestalt Institute for Gestalt Therapy, the original institute established by Fritz and Laura Perls in 1952
www.gatla.org – Gestalt Associates Training Los Angeles
www.gestalttheapry.org – Pacific Gestalt Institute
www.somaticstudies.com – Center for Somatic Studies founded by Ruella Frank, a student of Laura Perls
Other resources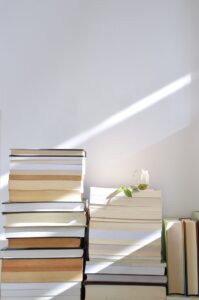 References
When writing across the website, I am often inspired and 'standing on the shoulders of those who went before me' working in this field. In places, I may quote them use extracts of their work and when doing so I aim at carefully respecting and referencing the origin. Below are such references.
Beisser, A. (1970) The Paradoxical Theory of Change. In Fagan, J. and Shepherd, I.L. (Eds.), Gestalt Therapy Now. Harper & Row.
Clarkson, P (with Cavicchia, S.) (2014). Gestalt Counselling in Action. Sage. (Original work published 1989)
Dreitzel, H.P. (2021). Human Interaction and Emotional Awareness in Gestalt Therapy. Taylor and Francis
Frew, J (2017, June 7). Key concepts from Gestalt therapy for non-Gestalt therapists. Counseling Today. https://ct.counseling.org/2017/06/key-concepts-gestalt-therapy-non-gestalt-therapists/
Perls, F.S. (1992). Ego, Hunger and Aggression. The Gestalt Journal Press. (Original work published 1947).
Perls, F.S,, Hefferline, R., Goodman, P. (with From, I., Miller, M.V.) (1994). Gestalt Therapy – Excitement and Growth in the Human Personality. The Gestalt Journal Press. (Original work published 1951).     
Wheeler, G. & Axelsson, L. (2015). Gestalt Therapy. American Psychological Association.